Niagara Attractions
There is now such a variety of Niagara Attractions to choose from that some wonderful choices in an around Niagara sometimes get overlooked or misclassified. Niagara Falls is not very large and it is easy to get around, especially if your are driving.
You likely crossed the Welland Canal if you are coming from Toronto. It really is fun watching the ships climb the escarpment. Niagara's historical past is effectively displayed in murals througout nearby Welland and Thorald.
Theatre is also centered in the beautiful town of Niagara-on-the-Lake where the Shaw Festival has been drawing attracting both locals as well as lucky visitors passing through.
- Advertisement -
It really just comes down to what you would most like to see . . . or do.
Some of the following choices are found in Niagara Falls and others are within 15-30 minutes drive. There really is something for everyone.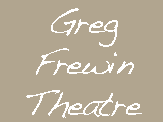 George Frewin Theatre
What's your Favourite Falls Area Attraction?
There are so many different things to see here in Niagara. What favorite memory brings Niagara to your mind.. . Tell us your story, share your experience or just relive it again . . .
With so much to see and do, you can see that you will not run of things that you want to experience during your visit to this area. If you are in the planning stages don't forget to check out the links to some very highly recommended places you can consider staying in.
These accommodations are highly rated by TripAdvisor visitor reviews and are listed by their price rating categories: Two Stars - Good Value Three Stars - Very Good Four Stars - Excellent
To leave Niagara attractions and continue planning your trip, here is an easy click back to the home page.