Niagara Falls Campgrounds
When you visit Niagara Falls campgrounds are available right within the city limits if you are a camper. There are, of course, quite a range of economy, mid-priced and luxury accommodations available in the city for you to choose from.

- Advertisement -
KOA campgrounds has a central location on Lundy's Lane, just past the rest of the tourist accommodations and restaurants the area is known for. . . . and you are only
KOA campgrounds - Niagara Falls
Accommodations
Cabins and Deluxe Cabins
You can choose a cabin that sleeps 4-6 with a kitchen, bath, heat or air. There are also the simple camping cabins which provide the roof over your head.
RV Sites
Enjoy the up to date facilities: there are pull-thru's, back-ins, with 30 - 50 amp service and full sewer hookups.
Tent Sites
The choices range from primitive day camping to 20 amp plug-ins with water, from group sites to your own individual location. -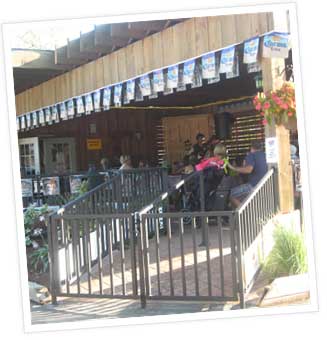 Campground Details:
50 Max Amp

100 ft Max length

 Wi-Fi

Licensed Patio serving Cold Beer, Frozen Cocktails, pizza, wings, burgers, etc.

Outdoor Pool (Open May 13 to Oct 30)

Hot Tub/Sauna

Snack Bar ($)

Kamping Kitchen

Mini Golf ($)

Firewood ($)

Pavillion

Bike Rental ($)

Tour Shuttle ($)

Entrance Gate

Aracde ($)

Catering on-site by local caterer

Indoor Swimming Pool (April 1 to October 31)

Basketball

Families

 Jumping

Pillow

Karaoke - on selected planned weekends

 Kamp K9 Pet Playground - off-leash pet playground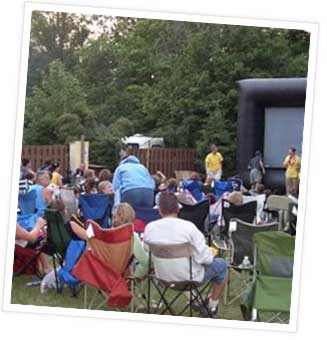 Activities:
Outdoor Cinema - Movie Night
- enjoy a family-oriented film under the stars; bring your sleeping bag and change for the snack bar.
Hay Wagon Ride
- Ride the tractor-pulled wagon ride as it meanders through camp. Singing campfire songs by the passengers occurs frequently on this rustic ride.
Kamp K-9
- Let you dogs enjoy an off leash playground of their own.
Kids Activities
- Kids enjoy crafts, games and planned daily activities in season.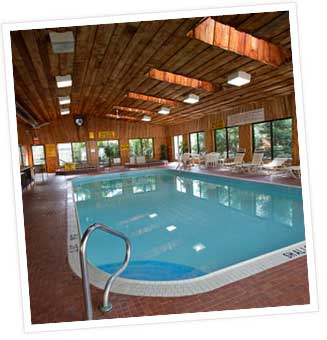 Address
Niagara Falls, ON KOA
8625 Lundy's Lane
Niagara Falls, ON
L2H 1H5
Canada
Reserve 800-562-6478
Info 905-356-2267
Email niagara@koa.net


It is easy to see that there is quite a variety of choices of where to stay when you visit Niagara. If you enjoy camping or are travelling in an RV then KOA may just be the Niagara Falls campgrounds you are looking for

Visit some of my more popular pages

Visiting Canada
To leave Niagara Falls Campgrounds and discover more of Niagara, check out our Home Page