Visiting Canada
If you are thinking of visiting Canada you are not alone. Every year, there are more than 35 million people visiting Canada. 14 million visitors come to Niagara Falls. As a visitor there are many things Canada has to offer. - See more at: https://www.visiting-niagara-falls.com/visitingcanada.html#sthash.fEg9kfHy.dpuf
- Advertisement -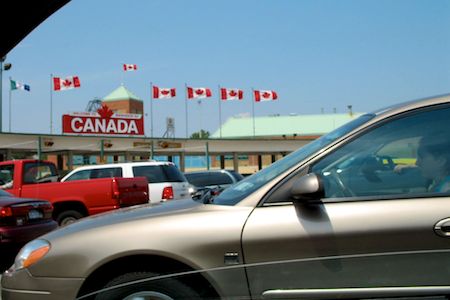 Before coming to Canada
To visit Canada you:
-must be healthy.

-must respect Canadian laws
-will need a valid passport, proof of who you are or other travel documents;
-will need a Temporary Resident Visa (TRV) if you are from one of these countries ; and
-may need a letter of invitation Canada does not pay for hospital or medical services for visitors. Make sure you have health insurance to pay your medical costs before you leave for Canada.
Contact a Canadian embassy, high commission or consulate for information on what you will need before coming to Canada. - See more at: https://www.visiting-niagara-falls.com/visitingcanada.html#sthash.fEg9kfHy.dpuf
Once you arrive:
An officer will ask you a few short questions when you arrive. To make this go quickly, keep your passport with you and not in your luggage.
The officer will stamp your passport or advise you how long you may stay in Canada. Feel free to ask questions if you are unsure about anything.
After you arrive, you may want to change the conditions of your visit. This is possible in special cases. You must do this before your status as a temporary resident expires.
Apply to extend your stay or visit three weeks before your visa expires. Visitors from some countries will need a Temporary Residents Visa (TRV). Check to see if you need a TRV.
Whether by boat, by plane, by car or by commercial vehicle — there are ways to simplify your border crossing. Here is the important official information official information for travelers.
The CANPASS program is intended for regular users and can be a real time saver. If you plan to enter Canada from a remote area you can apply ahead of time. Find out how, using CANPASS Remote Area Border Crossing program.
Print the Temporary Resident Visa application form with guide.
Check with the Canadian visa office in your country to see if there are any additional forms you need to fill out.
The information presented above is from Citizenship and Immigration Canada. Please visit their site for the official version.
To leave Visiting Canada and discover more of Niagara, check out Home Page