Niagara Parks Greenhouses
Niagara Parks Greenhouses are a horticulturilist's delight. Enjoy seasonal displays as birds fly freely around you. The Greenhouses are found just 1/4 mile upstream from the Horseshoe Falls.
- Advertisement -
Tropical birds fly freely through the greenhouses. Plants from around the world surround you. The bedding plants for the many display gardens are grown here.
Treat your sense as you wander around the labeled aromatic plants in the Fragrance Garden.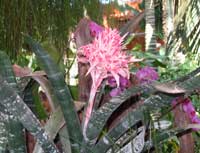 The year round display of succulents and orchids are enhanced with the following major horticultural floral displays throughout the year including . . .
Spring Show Mid January to Easter. Primula, Calceolaria, Cyclamen, Cineraria, Schizanthus, Forced bulbs and shrubs.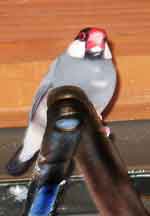 Easter Display Easter Weekend, lasting 2-3 weeks. Easter lilies, Forced Spring bulbs, Schizanthus.
Hydrangea Show May. Hydrangeas, Delphiniums, Foxgloves
Regal Geranium Show June. Regal Geraniums, Fuchsia, Caladiums
Summer Show July to Mid September. Geraniums, Coleus, Mixed Annuals
Reiger Begonia Show Mid September, October. Begonias, Coleus
Chrysanthemum Show November. Cascade, Exhibition and Bush Chrysanthemums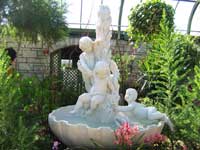 Christmas Show December. Poinsettias, Cyclamen, Azaleas, Christmas Cactus
All dates are approximate and include set-up times
Admission: Adults $5.00; Child (6-12 years old) $3.75

Dates of Operation: Open year-round except December 25.

Hours of Operation: All times subject to change.
Opening Time - 9:30 a.m.
Closing Times -
January 1 to May 17: 5:00pm
May 18 to Sept. 2: 8:00pm
Sept. 3 to Nov 30: 5:00pm
Dec. 1 to Dec. 31: 7:30pm

Location 7145 Niagara Parkway, Niagara Falls, Ontario, just 500 meters (1/2; mile) south of the Canadian Horseshoe Falls. Paid Parking is available.
This attraction is fully wheelchair accessible.