Niagara Falls Hydro:
Find out how Niagara generates all that power
Niagara Falls Hydro diverts enough water to power 24 million 100 watt bulbs. The water is diverted at night and to a greater extent in the winter. They don't want to spoil the show for the millions of visitors each year.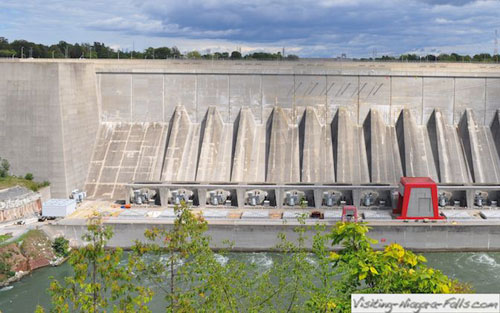 The Niagara River is also one of the world's great sources of hydro electric power. The river runs 56 kilometers, dropping 99 meters over that distance. Most of that drop in a 13 Km stretch of rapids and includes the Horseshoe and American Falls.
In 1893, water was first diverted to power a small 2,200 kilowatt plant built above the Horseshoe Falls, on the Canadian side. The power was used to power an electric railway running between Queenston and Chippawa.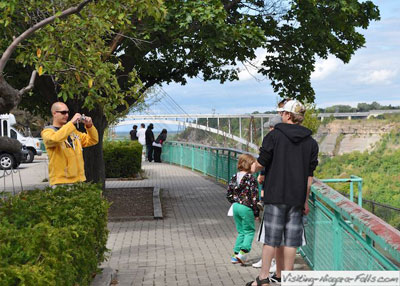 Today there are 3 large power plants; Sir Adam Beck Niagara Generating Stations #1 and #2 and the nearby pumping generating station produce approx.
2 million kilowatts of electricity. Sir Adam Beck Generating Station #2 has been Ontario Power Generation's largest and most reliable facility since 1958. They continue to be popular Niagara Falls tourist attraction as visitors follow the Niagara River down towards Niagara on the Lake. Unfortunately, tours of the power station have not been offered at the Sir Adam Beck 2 Generating Station since 2013.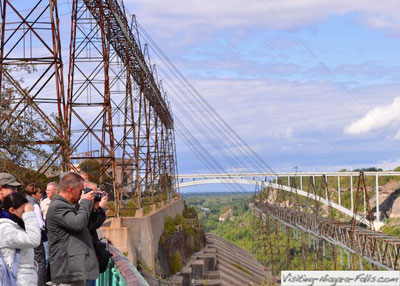 Return home from Niagara Falls Hydro