Niagara Botanical Gardens
The Niagara Botanical Gardens truly are a gardener's delight.
Winner of the 2007 AccessibleNiagara.com "Breaking the Barrier" Award, the Gardens are fully accessible.
- Advertisement -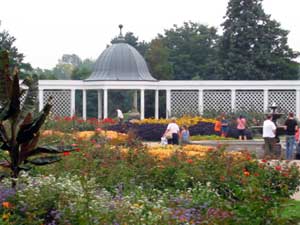 There are herb gardens, vegetable gardens, rock gardens and a wonderful arboretium featuring one of Canada's finest collections of ornamental trees and shrubs.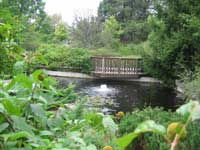 Group Tours for 20 or more people are available during the summer. If you would like to book a tour of the Botanical Gardens, contact the Group Sales Department at: grpsls@niagaraparks.com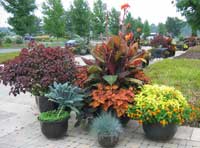 The Butterfly Conservatory and Floral Clock are found on the grounds.
Location:
2565 Niagara Parkway,
Niagara Falls Ontario.
9 Kilometer (6 miles) North of the Canadian Horseshoe Falls
Admission:
Free but Parking is $5.00
Schedule:
Open year round - Outdoors
People Mover Stop #14 and #11
Facilities:
Wheelchair accessible, washrooms, snackbar.
To leave Niagara Botanical Gardens and discover more of Niagara, check out Home Page