Mackenzie Printery
The Mackenzie Printery and Newspaper Museum in Queenston played a brief, but important part in Canadian history. The beautiful, stately home at the foot of the escarpment was the home of William Lyon Mackenzie. It was from here he began his career as publisher and agitator for political reform.
- Advertisement -
Soak in the authentic mood and feeling of a 19th century printing shop with a collection of working heritage hand presses and an interpretive display of the history of printing.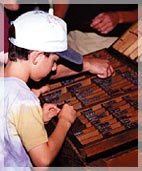 Enjoy a hands-on experience with a working linotype and 8 operating heritage presses. Make sure you check out the Louis Roy Press, the oldest in Canada and one of the few original wooden presses remaining in the world. You can also enjoy the restored lithography studio of Canadian artist Frederick Hagan.
1 Queenston Street, Queenston, Ontario
Upcoming Events: (Canadian $ before taxes)
'Simcoe Days' at the Printery & Museum: July 31 - August 2
The Civic Holiday is known as Simcoe Day in some parts of Ontario. Stop by the Mackenzie Printery on 'Simcoe Day and learn how the nation's oldest printing press helped John Graves Simcoe shape the province of Upper Canada.
Doors Open Niagara: October 16 & 17
The Laura Secord Homestead and Printery & Museum both participate in this much anticipated Bi-National Doors Open Niagara weekend. For more information, please visit www.doorsopenniagara.ca. Free admission!
PLEASE NOTE: ALL EVENTS SUBJECT TO CHANGE.
Please call (905) 262-5676 for more information.
Cost: (Canadian $ before taxes)
Adult $6.00
Kids 6 - 12 $3.90
Kids 5 and under Free
Dates of Operation: Subject to change
May 2 to Labour Day
Hours of Operation: All times subject to change.

Daily 10:00 am to 5:00 pm
Return to the History of Niagara page
To leave Mackenzie Printery and discover more of Niagara, check out Home Page