Hotels in Niagara Falls Canada




There are many hotels in Niagara Falls Canada to choose from when you are planning your visit to Niagara. The options range from the well liked budget hotels, the popular mid-range choices to the top-of-the-line spots to stay. If you really want to pamper yourself then the Sterling Inn & Spa it the place to be.
The Sterling Inn & Spa is a blend of a Luxury Hotel and a Very Fine Inn. From the tranquility of OneSpaRetreat, their full service spa to AG, their fine dining restaurant offering regional cuisine in a cool urban setting, this really will be a truly memorable experience.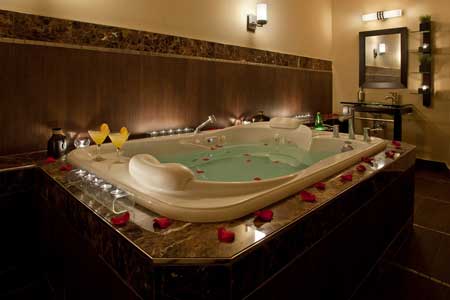 With the focus on couples, this really is at the prefect place for a Honeymoon or Romatic Getaway. Find out why Trip Advisor readers ranked this gem as the Travelers' Choice Award for 2012"
"LOVED the room"
5 of 5 stars
Reviewed April 23, 2012 NEW
We stayed at Sterling on April 20 & 21 in Room 217 (every room is different!). The modern but personal 41-room inn is off the beaten track... but worth seeking. I loved this room - very spacious, bed-side granite wet bar and fridge, patio with a bistro set, thermostat-controlled gas fireplace in the room, a king-size bed, flat-screen TV, free... - Review from Trip Advisor
Sterling Inn & Spa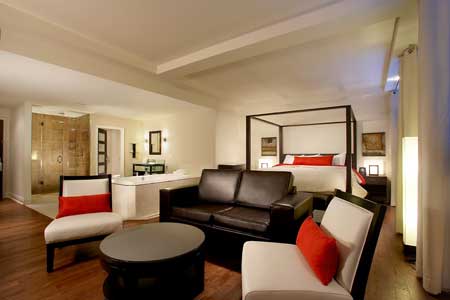 Hotel Accomodations:
Traditional -

spacious rooms feature King Size Sterling Dreams bed

fireplace

wetbar

refrigerator

extra large bathroom

extra roomy shower with rain shower head and body jets

two person Jacuzzi or in-shower steam unit to become a personal steam room

complimentary high speed internet access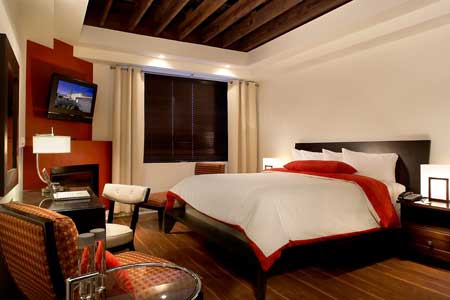 Deluxe -

even more spacious than Traditional room

includes amenities above

plus sitting area with a Queen-sized pullout sofa.
Two-Room Suite -

all amenities of Deluxe
the sitting area and bedroom separated into two rooms
rooms also available with 2 Queen beds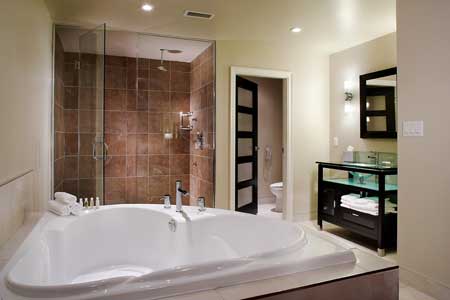 One Spa Retreat:
complete Holistic and wellness Spa for individuals and groups


various healing cultural art from around the world


combination of massage therapies, multi-cultural spa treatments, yoga, guided meditation, Ayurveda, Chinese Medicine and the "I Ching" of inner change.


focuses on the needs of individuals looking for optimal health and vitality


focuses on group who require wellness experiences as a way of optimizing corporate productivity balance and harmony during any meeting, conference or special events.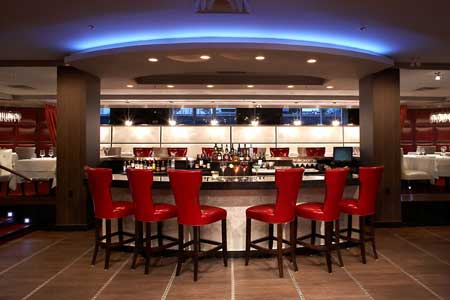 Address:
195 Magdalen Street,
Niagara Falls,
Ontario L2G 3S6, Canada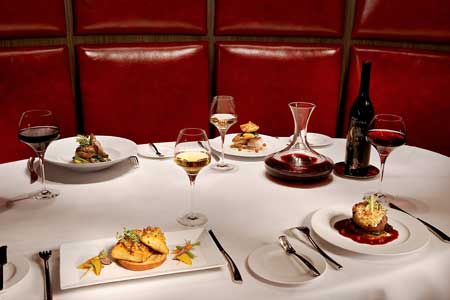 Its easy to see why there are so many happy visitors who feel that the Sterling Inn & Spa is such a special choice among the many Hotels in Niagara Falls Canada. Read what the many satisfied patrons have said about this inn to our affiliate TripAdvisor.
Perhaps you'd like seeing these pages


Inexpensive but highly Regarded Accommodations