Cheap Niagara Falls Hotels


Cheap Niagara Falls hotels can be a challenge to find. There are plenty of luxury hotels to choose from, but I've also created a list of budget Niagara Falls hotels that are kinder to your pocketbook!
Find the best deal, compare prices, and read what other travelers have to say at TripAdvisor
- Advertisement -
The Rex Motel is a great example of family managed and operated business that provides excellent value and wonderful memories year around according to the many happy guests that recommend it so highly. While Niagara Falls is dominated by hotel chains and affiliates, this gem is within a 5 minute drive of the magnificent Falls themselves, Marineland and the new Niagara Convention and Civic Center.
Amenities:
FREE On-site parking
FREE breakfast (coffee/tea and home made pastry)
FREE High-speed Wireless Internet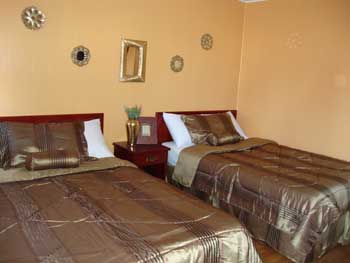 15 rooms:
Double and Queen Size Beds
Family Rooms,
Kitchenette units
Colour T.V. with Cable
Heating and air conditioning
Fridge & Microwave in suite
Guest Laundry (upon availability and request)
Iron and hairdryer (upon request)
Complimentary BBQ place
Small pets welcome (please contact Office for approval)
When you are planning on spending most of your time taking in the sights it is nice to have a comfortable place to crash. The different themes are a refreshing change from the tradition hotel and motel chains and as the owners, Emily and Simeon Ivanov , so proudly state "the Rex Motel is where everyone comes as a guest and leaves as a friend."
Chose from a selection of 15 boutique rooms with everyone being unique. It depends on you.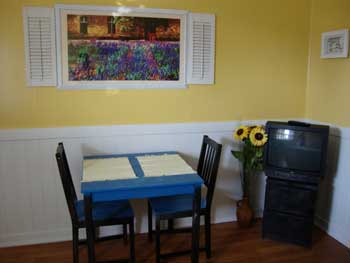 Single room :

Provence Room

Sunset in Africa

Romance for two

The Lady in White & Black- Marilyn Munroe

The Black Knight (Medival) room

Egypt
Double Room:

Greece/Mediterranean Room

Birds Room

Van Gogh Room

Bulgarian Room

Venezia/Venice

Under The Sea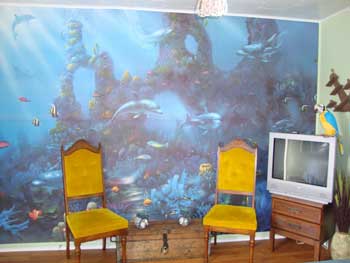 Family Suite:

Family Fun
The Colors of India
You are located only a ten minute drive from the Falls themselves and the tourist areas. Close, inexpensive and so well apprecaited by those who have stayed here.
Here is where you are:
View
Rex Motel
in a larger map
The Rex Motel
6247 Mcleod Road
Niagara Falls, ON L2G 3E9
(ph/fx) 1-905-354-4223
(toll free) 1-877-716-8529
Perhaps you'd like seeing these pages