Cheap Hotel Niagara Falls


You can certainly find an excellent cheap hotel Niagara Falls if you know where to look. There is everything from hostels and camping to motels and economical hotels.
Find the best deal, compare prices, and read what other travelers have to say at TripAdvisor
The Rodeway Inn Fallsview is a wonderful example. Located just 2 blocks from the Falls and the Casino, you can savour the quiet, comfortable atmosphere without the hustle and bustle. Enjoy this 3-Diamond AAA rated hotel after a busy day's sightseeing with a dip in the heated outdoor swimming pool, a meal in one of the two onsite restaurants, or wireless internet in the public areas.
Rooms:
Choose from king, queen or double bed rooms
In-room coffee
Iron and ironing board
Hair dryer
Dual sink and vanity
Free local calls
Voice mail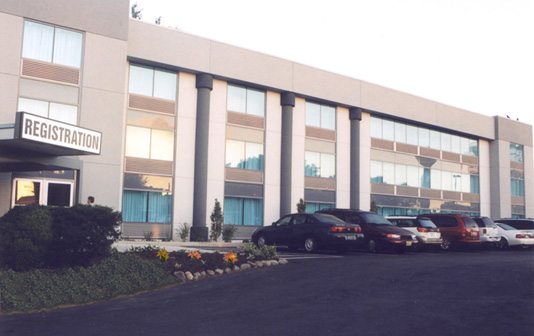 Other Amenities
Air conditioned
Phones
Modem/Data Ports
Satellite T.V.
Heated Pool
Electronic Keyless Entry
Two Family Restaurants
Childrens Playground
Alarm Clock Radios
Free Parking
Free Wireless Internet in Public Areas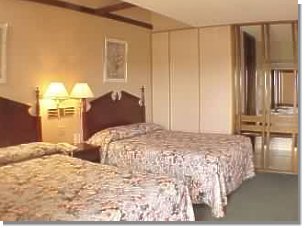 On-site Restaurants
Tattle's: family restaurant serving home-style breakfast daily from 7:00am.
Zappi's: a local favourite pizzeria and Italian eatery serving lunch and dinner with licensed patio. Open daily 11:00 am to midnight.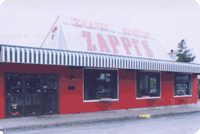 Planning a Romantic Getaway: Try the Jacuzzi Suites:
oversized rooms with king sized bed
2-person whirlpool
cosy fireplace
27" TV
large vaniety and separate shower
With the 2 night package you get
2 nights in faboulus Jacuzzi suite
full breakfast for 2 both mornings
full dinner for 2 on one evening

Rodeway Inn Fallsview Niagara Falls - Canada
6663 Stanley Avenue,
Niagara Falls, Ontario,
Canada L2G 3Y9
Phone: 905-354-2322
Fax: 905-354-4955
For reservations: 1-866-633-4526
As you can see it is certainly possible to find a cheap hotel Niagara Falls. There are a number of highly recommended choices when you know where to look.
Perhaps you would like seeing these pages